Raised So Far: $1,245.00
Fundraising Goal: $2,000.00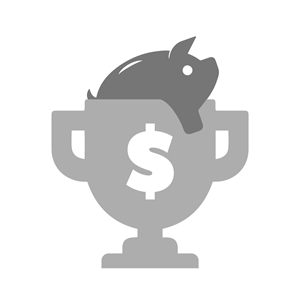 Top 10 Team
---
Teamwork Makes the Dream Work!
Team Roster
Amount Raised
Compass Cares
June 22-25th, the Compass Crew will be charging the field (virtually), ready to compete in the biggest corporate field day event we've ever seen. Although we're one competitive bunch, we'll be bringing awareness for Boston Children's Hospital and the belief that every child should have the opportunity to grow up into a healthy adult. Corporate Cup is an event full of friendly competition, a lot of energy, and inspiring camaraderie within the business community, where all funds raised go to Boston Children's Every Child Fund.
As many of you know, our COMPASSion initiative is constantly growing. We started our Compass Cares program last year and couldn't be happier with how it's evolved. As a Corporate Housing provider, we realized that we were in the perfect position to give back. Patients and their families travel to Boston Children's from 200 plus countries and all 50 states, seeking care they can't get closer to home. If the stress of having a sick child isn't enough, they find themselves in need of a place to stay that's close by the hospital and affordable--in a city that's getting increasingly expensive. We've helped reduce that stress by heavily discounting our units for them, allowing them to focus on what matters most - being there for their sick child. Our apartments are conveniently located right next to both Boston Children's Hospital and Yale New Haven Hospital, making it painless for patients to go back and forth for treatment.
All donations go to Boston Children's Every Child Fund.
This fund helps provide the resources necessary to provide high quality and affordable care for patients and families while continuing to lead in medical advances for adults and kids.
View More
Top Donors
Facebook Fundraiser
Anonymous
Facebook Fundraiser
Facebook Fundraiser
Facebook Fundraiser