Raised So Far: $14,754.00
Fundraising Goal: $15,000.00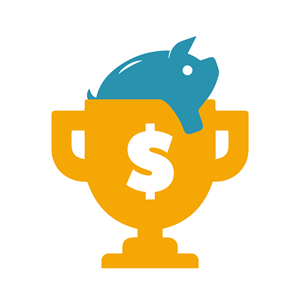 Top 10 Team
---
Teamwork Makes the Dream Work!
Team Roster
Amount Raised
BitSight
BitSight is participating in Boston Children's Hospital's Corporate Cup, for the third time! This year, we are looking to surpass our previous donation, and raise $15,000! All donations go to Boston Children's Every Child Fund which helps provide the resources necessary to provide high quality and affordable care for patients and families.
Now more than ever, the hospital needs our support. COVID-19 has hit our local Boston community hard, and the BCH staff is working around the clock to help patients and their families through this challenging time. Below are a number of articles highlighting what the BCH community is doing to combat the spread of COVID-19. I hope this information serves as a positive and powerful reminder of the impact your donation can have on the hospital.
Boston doctor designing coronavirus vaccine for elderly using immune-boosting molecules from The Boston Herald: https://bit.ly/33W9LG5
Doctors using AI to track coronavirus outbreak from ABC News: https://abcn.ws/2Uvc4go
Dr. John Brownstein, Boston Children's chief innovation officer, discusses the process of developing and testing the vaccine from ABC News: https://yhoo.it/3bGh2wy
I hope you will support us in trying to shape a future where all children can play. Thank you!
View More
Claire Chambers
$7,400
Team Honor Roll
Bain Capital Community Partnership Matching Challenge
$1,000
Facebook Friends & Family
$100
Matching gift from Scott Sandlin
$50
LaCorte's ❤️
Top Donors
Kathy Adam
Bain Capital Community Partnership Matching Challenge
Anonymous
Jill and Dave Fachetti
Stephen B.