Raised So Far: $13,190.50
Fundraising Goal: $0.00
---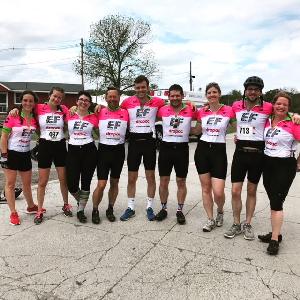 Why We Ride
Team Roster
Amount Raised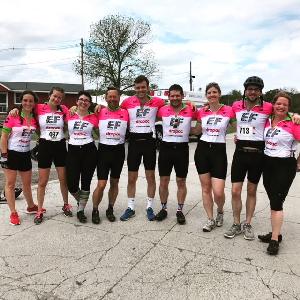 EF Hope Riders
We're fundraising on behalf of Boston Children's Hospital because:
WE BELIEVE no parent should experience the loss of a child.
WE BELIEVE no sibling should have to watch their brother or sister suffer.
WE BELIEVE that by investing in the best doctors and scientists we can save lives - today!
WE BELIEVE that donations received before today helped a child we love and
WE BELIEVE that every dollar we raise for Boston Children's Hospital will have a ripple effect and could be THE dollar that changes everything for a future family in crisis.
Please consider a donation to support our fundraising efforts... because WE KNOW that when we band together, WE WILL help fund Boston Children's exceptional care and groundbreaking research that can help every child.

Support the hospital by joining our team or making a gift to one of our team members.
View More

Team Honor Roll
- Institute for Cultural Exchange, Inc.
$50
Denise and Rich Simmons
$50
Emily, Nick, Daisy & Ella
Helene and Alice Vincent
$50
Katherine Fiorello & Brendan Campbell
Katie Parrotta & Alex Kajencki
Matching gift from Michele Ahouse
$50
Mr. Christopher Boomhour
$30
Mrs. Kathy A. Frederickson
$30
Ms. Elizabeth Schlatterer
Ms. Heidi Durflinger
$100
Tyler and Maddie Harris
$100
Uncle David and Auntie Judi xo
$30
Waffle snowboard community
$550
Recent Donors
Waffle snowboard community
Anonymous
Anonymous
Anonymous
Jeff & Michelle Neville
Stay connected with us
Sign up for eNews to find out the
latest news, events, and announcements
for Boston Children's Hospital.
close
Ride for Boston Children's Hospital
Sign up to be notified when you can register
to join the Hope Riders at the City of Boston's
Hub on Wheels citywide bike ride!
close