Benefits
Hope Riders not only get entry to the Hub On Wheels Citywide Bike Ride, but also have the opportunity to receive these great benefits as a thank you for fundraising to support pediatric cancer research at Boston Children's Hospital.
We encourage our fundraisers to wear their gear on ride day to show the City of Boston who they're riding for!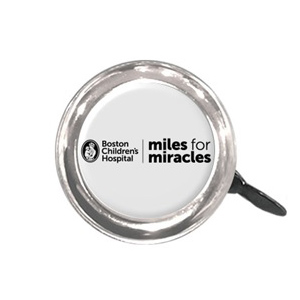 Raise $30 by July 1:
Receive a bike bell
Ding! Ding! Hope Rider coming through!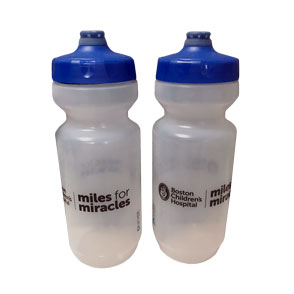 Raise $100 by August 13:
Receive a water bottle
Stay hydrated, and show your Boston Children's Hospital pride.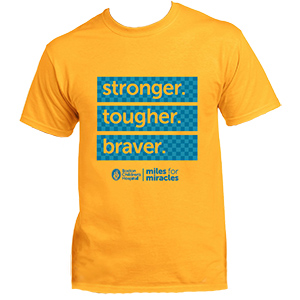 Raise $200 by September 1:
Receive a t-shirt
Represent Boston Children's on Ride day!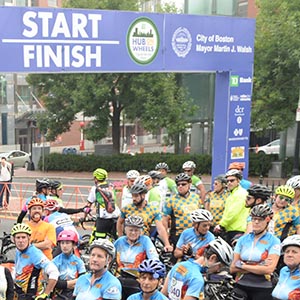 Raise $350 by ride day:
Start at the front of the pack!
It's the best place to be on ride day, and we have your ticket in!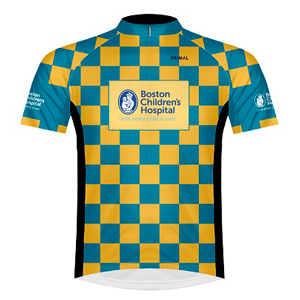 Raise $1,000 by October 1:
Receive a jersey
This is the only way to get one of these in-demand jerseys.
Fundraising Deadline
Monday, September 30
We will accept donations for Hub On Wheels until Monday, September 30. Hope Riders who raise $1,000 or more after ride day will receive their jersey by mail.
Ride for Boston Children's Hospital
Sign up to be notified when you can register
to join the Hope Riders at the City of Boston's
Hub on Wheels citywide bike ride!
close