Your impact
You make joy possible for patients at Boston Children's. Money you raise helps us purchase gifts for each patient, provide virtual Santa visits and activities to celebrate each winter holiday, and other special moments throughout the season. Any remaining funds are used to restock playrooms, provide unique items to patients and fill urgent needs for patient families throughout the year.
Thanks to your support, our child life specialists can purchase toys and items based on the ages, interests and developmental needs of current patients. They're also able to plan when deliveries arrive to the hospital, minimizing bedside care disruptions.
To follow along with the hospital this holiday season, follow our Child Life Services team on Facebook or Instagram.
Thank you for ensuring every patient at the hospital feels the joy of the holiday season.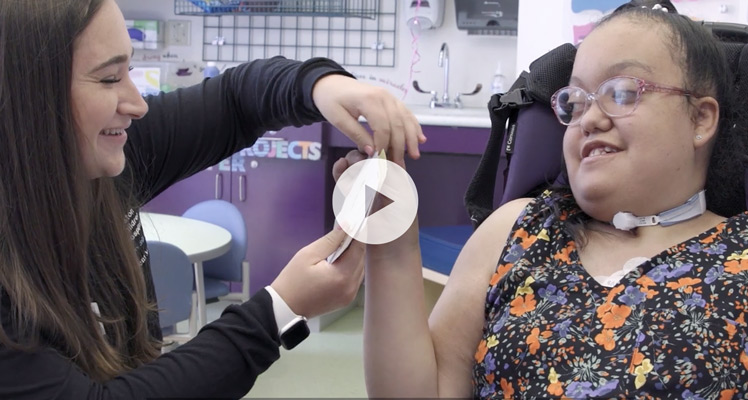 See how you help kids like Bella