Lily's Irish Party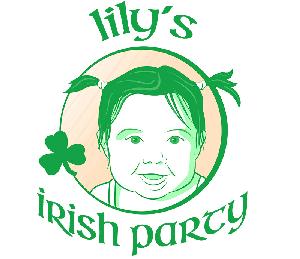 Please join us on Saturday, September 29, 2018 from 6:00 PM – 9:00 PM for a fun-filled night of traditional Irish music and dancing featuring Fintan Stanley! Special performance by Rince Na Sonas School of Irish Dance. Raffle and silent auction with many prizes, 50/50 raffle, craft and gift vendors, and cash bar available.
All proceeds from this event will fund SIDS and SUDC research through Robert's Program at Boston Children's Hospital in memory of our daughter, Lily Sateriale, who passed away at 20 months of age from Sudden Unexplained Death in Childhood (SUDC).
Location
Liverpool Elks Lodge #2348
3730 Cold Springs Road
Baldwinsville, NY 13027
Cover: $10 advance tickets, $12 at the door
All proceeds from this event will be processed and displayed directly on this webpage, so check back for the final amount!
View More
Fundraising Honor Roll
Event Night Proceeds
$1,358
Joe and Faith Rodophele (Grammy & Papa)
Randy and Kara Steffen
$35
Charles and Barbara Dehm
$25