Impact on kids cancer
Hope Riders make a true difference in the lives of kids and families who rely on us, like Conor (pictured above).
At 6 months old, Conor began randomly vomiting and became lethargic. After his health regressed rapidly over ~24 hours, he was diagnosed with a rare childhood brain tumor.
Conor underwent two long and complex brain surgeries at Boston Children's Hospital to remove the tumor. After 6 weeks, he went home and began the road to recovery. Unfortunately, during a checkup MRI, it was discovered that the tumor had regrown not only in his brain but had also spread to his spine.
"We owe our son's life to Boston Children's Hospital. The nurses, doctors, child life specialists, music therapists and all the staff have become family. I missed his smile. I realized how much it helped get us all through."
Conor has been through multiple rounds of chemo and stem cell transplants, and still has a long road of treatment ahead of him, but Boston Children's Hospital gives his family hope that Conor can beat this disease. Your fundraising helps!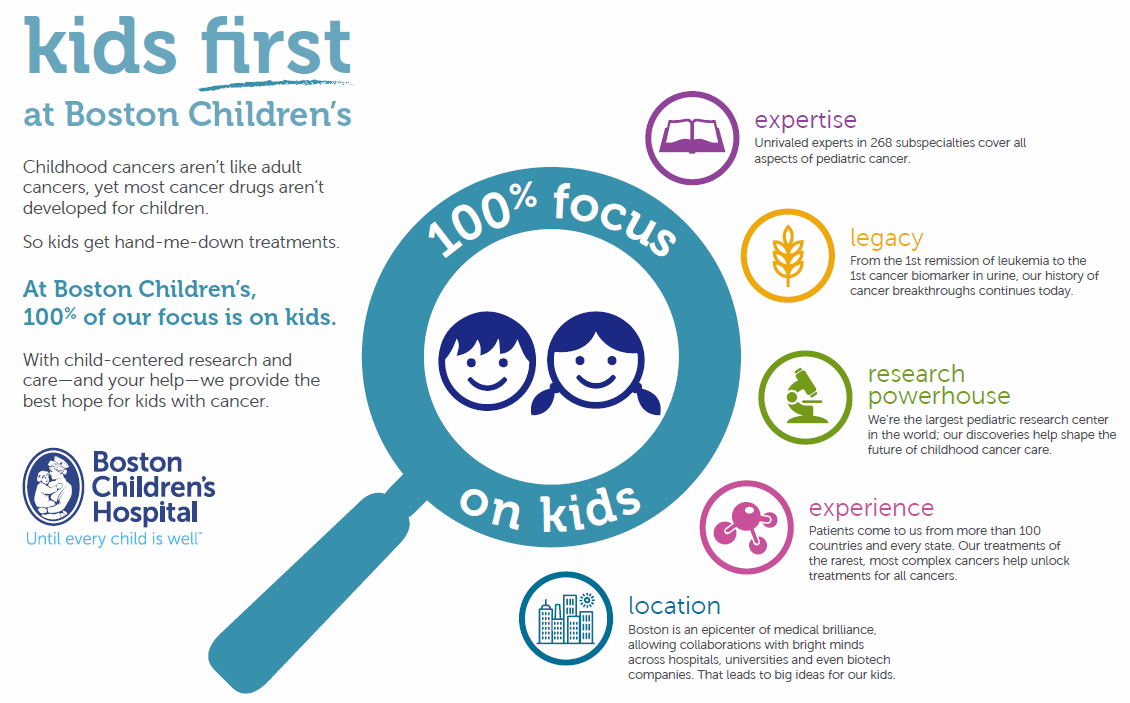 Ride for Boston Children's Hospital
Sign up to be notified when you can register
to join the Hope Riders at the City of Boston's
Hub on Wheels citywide bike ride!
close