On Tuesday, November 28, 2023 the stars of Boston sports shine even brighter at the Omni Boston Hotel at the Seaport! Join our all-star team—Boston's leaders in pro sports, business, and medicine—as we come together for one special night to raise funds and help brave kids defeat illness at Boston Children's Hospital.
How your support helps kids
►
You give lifesaving answers to families with nowhere else to turn. Funds raised through Champions for Children's go directly to helping patients through Boston Children's Every Child Fund—providing lifesaving care and research breakthroughs to kids with rare and complex conditions.
One of those kids is Avianna.
Avianna's heart was failing as she waited for a heart transplant. She needed an artificial heart—an external device that takes over when a patient's heart can't pump enough blood to the lungs. Avianna was the first patient at Boston Children's to test a new, portable version of an artificial heart and a custom stroller to carry it. The device's small size and user-friendly interface gave Avianna and her family a level of freedom not possible with the standard, large artificial heart. The device kept Avianna's heart going until she received a heart transplant at Boston Children's. Today, Avianna is back home in New York State—a brave little girl with the chance to grow up happy and healthy.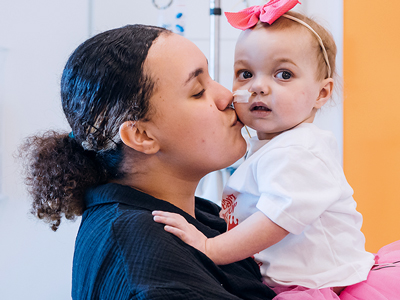 Thank you to our sponsors who help make Champions for Children's possible. For more information, please contact Hillary Muntz at Hillary.Muntz@chtrust.org. Learn more »
Title Sponsor

Presenting Sponsors

Platinum Sponsors


Gold Sponsors
Steven and Deborah Barnes
Doug and Diana Berthiaume
Paul and Sandy Edgerley



Silver Sponsors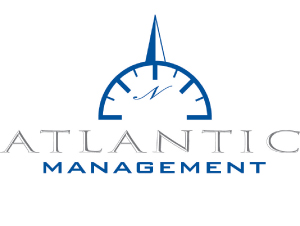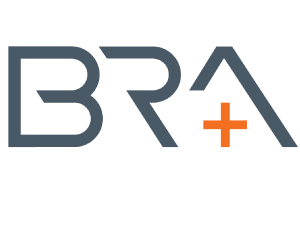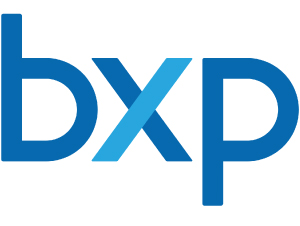 Keith & Debbie Gelb
Geoff and Laura Rehnert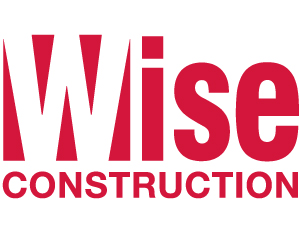 Bronze Sponsors
AEW Capital Management, L.P.
American Plumbing & Heating
Brown & Brown
C/W Design Group, Inc.
Consigli Construction Co., Inc.
The Davis Companies
Environmental Health & Engineering, Inc.
ENE Systems, Inc.
The Frenette Family
Greene Construction Co., Inc.
isgenuity
J.C. Higgins Corporation
Jeff and Mary Furber
The Maher Family
McCann Systems
McDonald Electrical Corporation
NEMD Architects
Payette
R.W. Sullivan Engineering
Shepley Bulfinch
Skanska
Stanley Elevator Company, Inc.
Steven Smith, UBS
Unified Construction Group
VHB
Viscom Systems
Since its start in 1997, Champions for Children's has raised over $75 million for kids from across the globe. We're grateful for the dedication of the committee members who work to make this event a success!
Chair
John Fish, Suffolk Construction
Committee
Shaun Benderson, Benderson Development
Anthony Bond, Bond Brothers, Inc.
Samuel T. Byrne, CrossHarbor Capital Partners
Bob Eddy, BJ's Wholesale Club
Ian Frenette, Heritage Sports Ventures
Keith Gelb, Rockpoint
Tom Gilbane, Rockpoint
Robert E. Griffin, Jr., Newmark (Founding Chair)
Marci Griffith Loeber, Griffith Properties
Bill Kane, BioMed Realty
Douglass Karp, New England Development
Bryan Koop, Boston Properties, Inc.
Larry LaFreniere, Electric Supply Center
Edward C. Maher, Jr., Newmark
Brian McDonough, Edge Performance Systems
Paula Quan, Boston Children's Hospital
Spencer Raymond, Rockpoint
Pete Trovato, Copley Equity Partners
Steven Smith, UBS
Garrett Solomon, Henley Investments
Bob Sullivan, Boston Children's Hospital
Joseph Zink, Atlantic Management

Honorary Committee
Steve Barnes
Doug Berthiaume
Jay Calnan, J. Calnan & Associates
Steve Corkin
Joel Cutler, General Catalyst Partners, LLC
Bob Davis, Highland Capital Partners
Paul Edgerley
Bob Greene, G. Greene Construction Co.
Corey Griffin
Rob Hale, Granite Telecommunications
Stephen R. Karp, New England Development
Jonathan Kraft, The Kraft Group
David Lucchino, Frequency Therapeutics
Kristin Mugford, Harvard Business School
Larry Raffone, Financial Engines
Steven B. Samuels, Samuels & Associates

Watch our Champions for Children's Broadcast
►
Champions for Children's broadcast to its largest audience yet. Supporters from across New England tuned in during our TV broadcast. WBZ-TV personalities, Lisa Hughes, David Wade and Steve Burton, hosted the program and helped us honor amazing patients.
And friends like you raised over $3.9 million so children and families can find lifesaving answers at Boston Children's.
Watch the Champions for Children's broadcast here.

Questions about Champions for Children's? Please contact: